About the Novel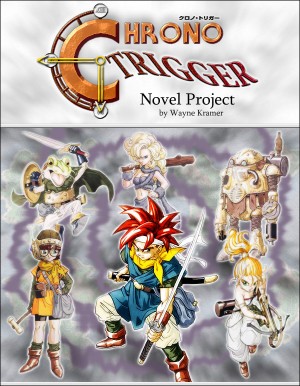 Chrono Trigger, the novel, is a full-length, epic-fantasy tale based expansively on the original game. The novel is borne of a sheer passion and yearning to share this timeless story with generations present and future and, through that accomplishment, do it true poetic justice.
If you've come to this page and are unfamiliar with the story of Chrono Trigger as told through the games, you should first check out the New to Chrono Trigger page for a briefing, and then return here for a better understanding of the novel itself.
To do the story proper justice, the novel is intended to give even existing fans a completely new experience. It's not the game—it's the novel. Of course, everything familiar will be recognized, but the presentation of the story is in fact unique. Much more is defined about the characters and their world, and a full layer of "epic" has been added to truly give this story the feel of its own distinctive fantasy world, much as you might see in other popular fantasy works.
Readers should never feel like this is a game adaptation. It is written in the style of fantasy, inspired by series such as The Lord of the Rings, Harry Potter, A Song of Ice and Fire (A Game of Thrones), The Kingkiller Chronicle, and so forth. Long-time fans should feel they are having a new experience, and they should expect surprises. Readers not familiar with the game should be able to enjoy it just as much for the merits of the story.
First, a Summary
This summary information provides an interesting and cursory glance at current and planned aspects of the novel series. The information here is preliminary and subject to change at any time.
Planned Series
3 Books for Chrono Trigger, plus series continuation into Chrono Cross and beyond
Projected Size of Book 1

Approximately 229,000 words (compare to

The Fellowship of the Ring

and

Harry Potter and the Goblet of Fire

)

Projected Number of Chapters
26 in Book 1, plus Prologue and Epilogue
Average Chapter Length 

About 8,700 words 

Current Title of Book 1
Chrono Trigger: The Hero Rising

Strictly speaking, this puts the novel on the somewhat longer side. So far beta readers have not complained about this at all. The length, in fact, is right in range with first novels of other fantasy series. The Name of the Wind by Patrick Rothfuss is about 259,000 words and A Game of Thrones by George R.R. Martin is about 284,000 words, to name a couple of examples.
Beta Reading

The first novel has undergone multiple rounds of beta reading. For those of you unfamiliar, you may ask: what is a beta reader? This is simply a person who agrees to read a novel prior to publication and provide feedback. In this case, readers provide feedback, at a minimum, via a questionnaire included with the novel. Here are some beta reading fun facts and results as they pertain to the first Chrono Trigger novel:
Participants Thus Far 
18, two of which repeated the process after rounds of edits
Demographics 

7 females and 11 males; 1 female in 18-24 age group; remaining in 25-35 age group
Affiliation

I've met only one of them in person. Four, including this person, were past contacts through this project. The remaining had no prior affiliation with me whatsoever.
Chrono Fans

13 had played Chrono Trigger before (1 only a little); remaining 5 had no prior exposure
Ratings

Average rating of 8 out of 10 from all rounds. Chapter ratings indicate that the novel gets better and better, with the final chapter as the average favorite. 
Overall Strengths Question

Existing Fans: new lore; great detail; character interactions; plot and pacing

New Fans: loveable characters who feel genuine; action; adventure element; story simple while detailed and complex

Although the same question was asked of weaknesses, 5 readers did not specify anything. 

Other Works Comparison Question

Readers were asked to compare this to other works of fiction. Here are the results thus far:

Lord of the Rings by J.R.R. Tolkien
11/22/63 by Stephen King
World of Warcraft by Christie Golden
Chronicles of Prydain by Lloyd Alexander
Harry Potter by J.K. Rowling
Wheel of Time by Robert Jordan
Redwall by Brian Jacques 


Unique Character Voices Question

Almost unanimously, the readers agreed that the characters had consistent and distinct voices, and that the dialogue sounded natural.


Excited for Next Installment

Even the most critical readers were interested in what's next, some (including new fans) very enthusiastically.
Here is a sampling of comments that readers have provided thus far:
New Fan: "I didn't get the 'video game' impression. … Overall great read! Can't wait for the next one!"
Existing Fan: "You are making me fall in love all over again with characters I already loved. … I'm not kidding. This is better in an unedited state than most finished, published books I've read. … I actually halfway want to ask you to lock all 7 heroes in a room for 24 hours…and just write out the hilarity that ensues."
New Fan: "It very much fits as a fantasy novel. … [The author] did an *amazing* job on the dialogue, it felt and flowed naturally."
Existing Fan: "The book is perfectly suited for any fantasy novel fan, but it is an absolute must for any gamer."
New Fan: "It is obvious that the author is enthusiastic about the work and wants it to be an engaging and faithful adaptation. He clearly cares for the characters and their adventures and backstories. This heart comes through the writing and lends a great deal of strength to the novel."
New Fan: "When will this be published and will there be more?"
New Content Summary
When it comes to expansive elements, here are but a few highlights:
Modified overworld maps to fix consistency issues
Defined date for the Day of Lavos
Bonus Chapter 1 preceding the events of the game
Expanded dialogue for all characters and scenes
New characters (think of this as expanded roles for non-playable characters/NPCs)
Currency designation of "gil" instead of just "G"
Integration of real-world concepts of time travel theory
Identification for the story's planet
Determined size and scale of Guardia, with a detailed history of the kingdom
New means of transportation
More place names, such as all of Guardia's island "continents"
Crono has a personality and a voice
New scenes, correlating with existing storyline and filling plot gaps
Deeper back story for the Kingdom of Zeal and the ancient legend, including an esoteric "Ancient Language"
Increased character background
Crono has a surname and a father; Queen Zeal has a first name

Names for kings and chancellors and other characters
Greatly expanded lore for characters, cultures, races, locations, and more
Game-to-Book Conversion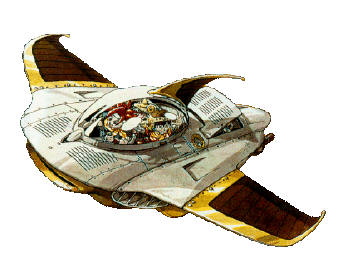 Many videogames have been novelized with varying degrees of success. Some, such as Warcraft and Hitman have even gone on to become blockbuster films and significant installments as part of an entire franchise. This is a rather niche space within the entertainment industry worth more than a passing glance.
In creating the Chrono Trigger novel, the story has been painstakingly scribed to create an experience which can stand apart from the game. Indeed, the novel is based on the game and encompasses the exact story from the game, but there is much more to it than that. It has a flavor of its own which will immerse readers in a fantasy world that will feel both familiar and fresh all at once.
If you read through the Novel History page, which I've chronicled quite extensively for this website, you will see that I have spent the past twenty years (intermittently) perfecting game-to-book conversion through the story of Chrono Trigger. I have found it to be an art and a skill-set all to its own, requiring no small amount of creativity, organization, and the ability to visualize dimensions of reality that were previously only implied or assumed or not even present before.
Alternatively, a less skilled or seasoned person could easily write a game-based story which ultimately will lack depth and the type of layered storytelling needed to make the narrative stand out as anything more than what it really is: a novelized version of a game. Speaking as humbly as possible, that isn't me. The Chrono Trigger novel series is written to be a story that someone who has never even heard of the game could pick up and enjoy for its infused elements and themes of adventure, purpose, loveable characters, immersive fantasy world, and enticing plotline.