Character Featurette: Starlina Murdoch (Part 2)
As we inch closer to the release of the sequel to Murdoch's Choice, I thought it might be a good time to give a quick peek at her new look in the sequel!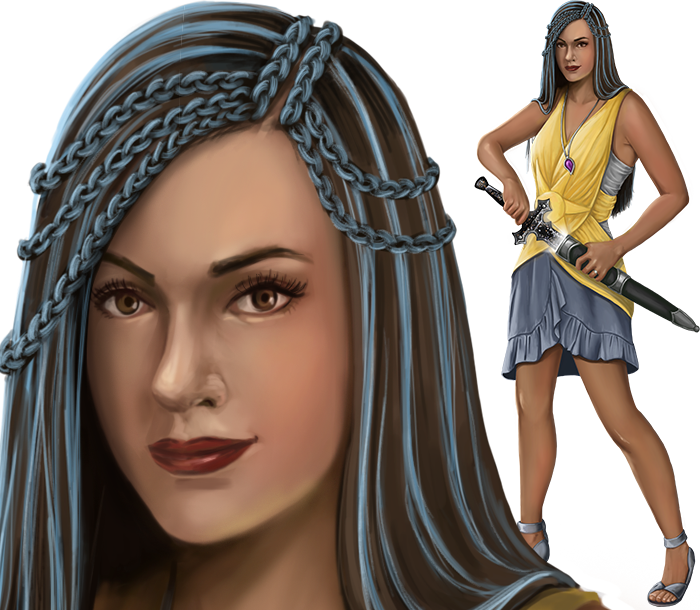 Here we see her sporting a sunburst-inspired top, as well as a much more confident look. And she now has the novidian anelace once wielded by Healer Fulgar and left to her father, Zale...
Clearly, Starlina has been shaped by her experiences aboard the Queenie, and this time around, she is much more ready to leap into action.